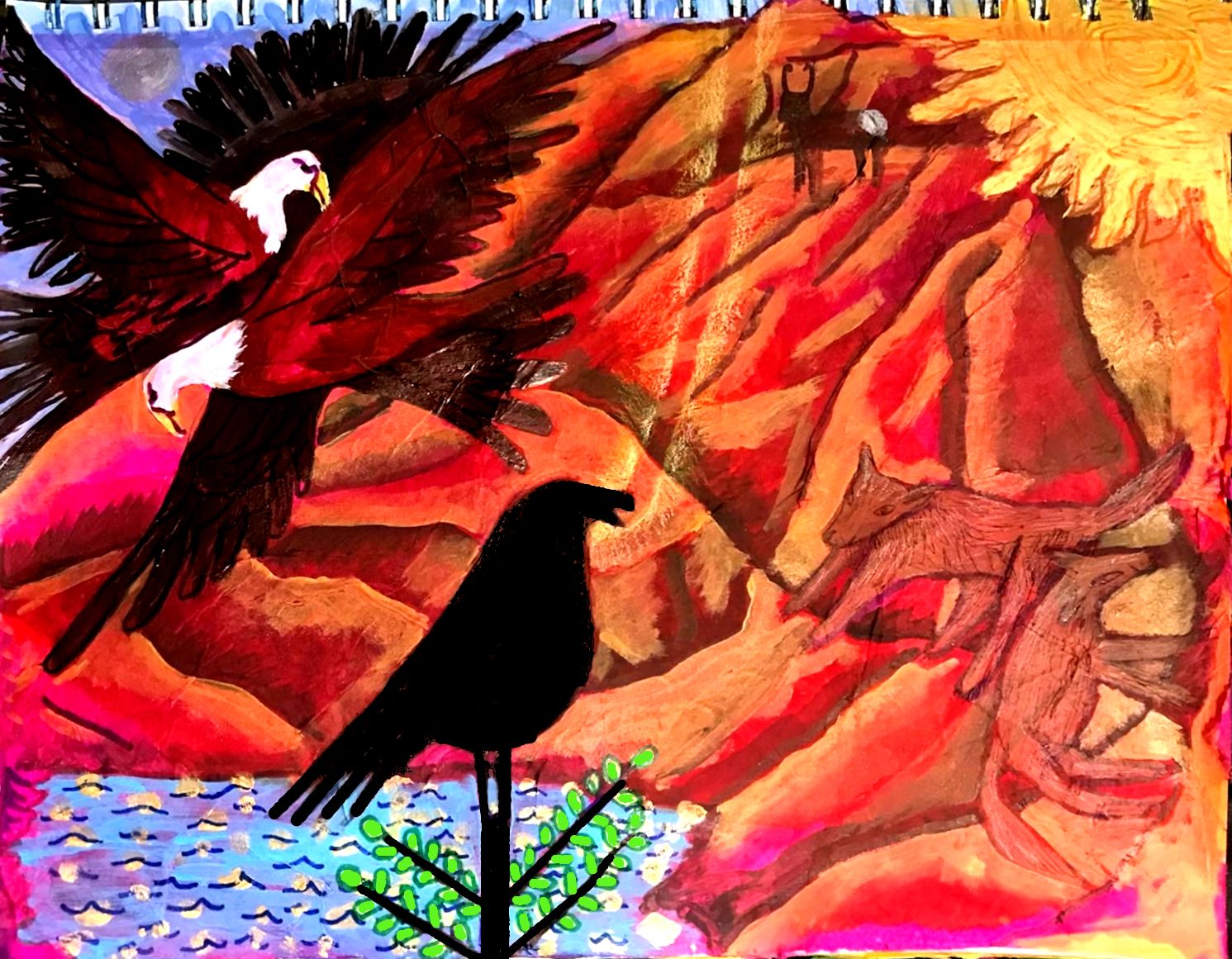 "May Holy Nights Project – Taurus – what is my gift to the world? Acrylic and sharpie on paper"
The Message from Taurus is that Nature is calling me. I finally put the Antelope Buck in tonight – the antelope is strength, courage and adaptability… and this small hawk that has been calling to me, that is my hear-t…the coyotes are clever – they are smart but always on guard…the eagles have the gift of clear visionary site.
The lake is the subconscious mind. The hear-t hawk sits on the top of a new spring branch. The hills look like a female body in some places. I used iridescent gold for the sun and the mountains which doesn't photograph well which means that there are unique things that can't be digitized and can only be experienced in person – basically the instruction is to meditate and connect more with my deepest intuition … the bird n the branch arises out of the subconscious and is crying a shrill cry that creates a clear tone in the midst of all the "worldly clamours" and that's what I am to listen for… clarity…
Yesterday, there was a litter of wild kittens living under the house – my trailer park is fraught with ferrel cats – there were 6 new born kittens outside my door yesterday and I simply did a 4-point coning and prayed for them and respected their wildness – because there is nothing I can do for them that is good – I can't help them because of our 2 cat-eating dogs – the best thing I could do for them was to pray for them and call in the Devas and Pan to guide them on their way back to their Mama because to capture them would be much more cruel … it's not my favorite thing – how this is – but it is what it is.
My asking Nature to take care of Nature is much better than me bringing human fake-authority in to do it…and that is a huge lesson to translate into every day living. Let Nature take care of Nature and NEVER resort to man-made solutions – let Nature take care of ME as a part of Nature.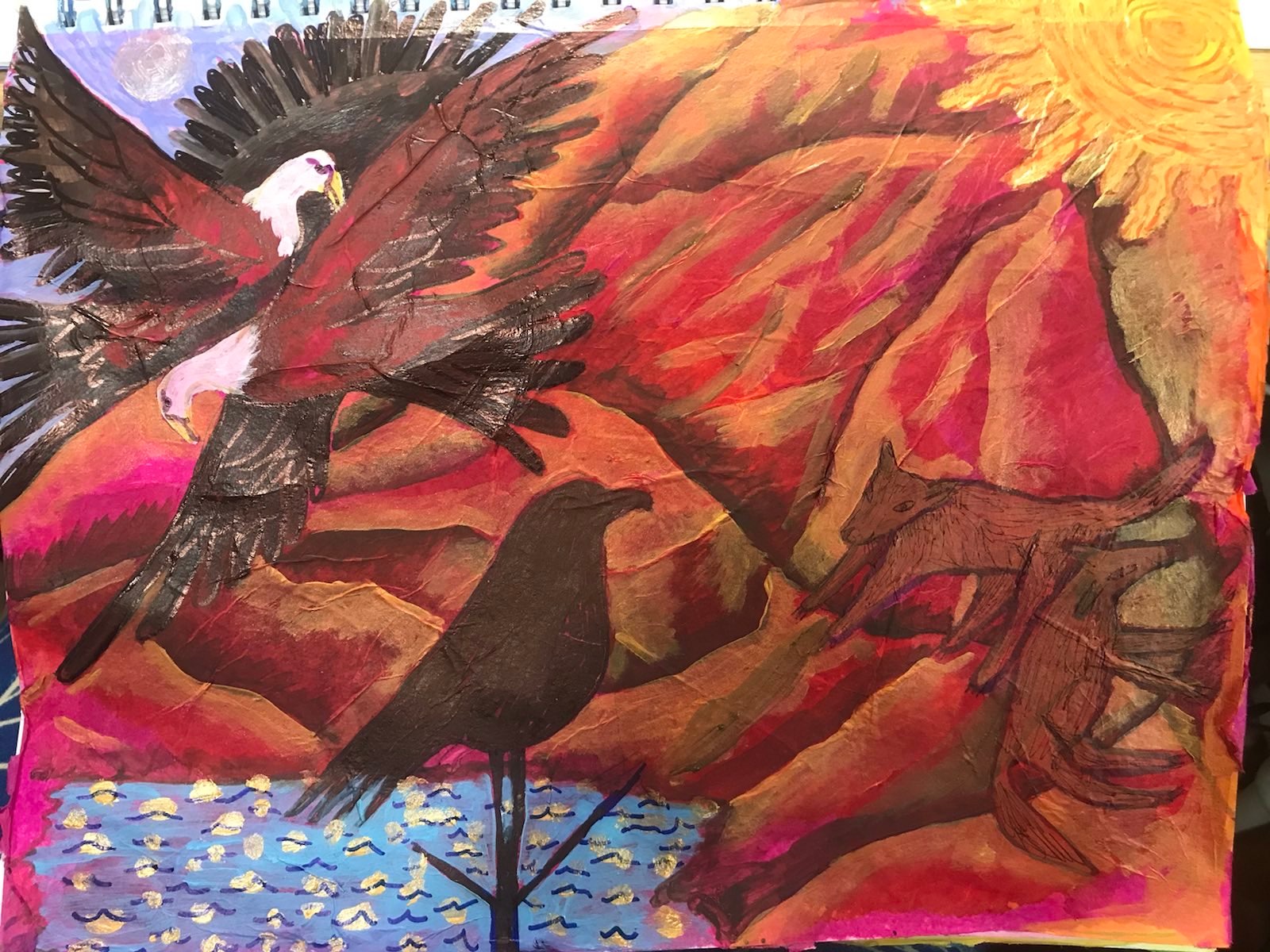 The Lesson: A key orientation for this month is I HAVE.
The question posed during The Holy Nights was:
"What does liberation look and feel like to you? What can you do to contribute to your own and thus humanities liberation?
Hercules' labor is about freeing a bull that is stuck on an island and will be massacred. Hercules has to get the bull, travel through the ocean (emotions) and bring the bull to The Temple. Again liberation theme.
The bull symbolizes your soul, and releases The Divine in you. (briefly speaking) – my bull showed up 2 months ago…
If the idea is freedom or liberation, what can free or liberate you up? What do you HAVE that you can release to open space/energy?
I have been cleaning and doing spiritual work.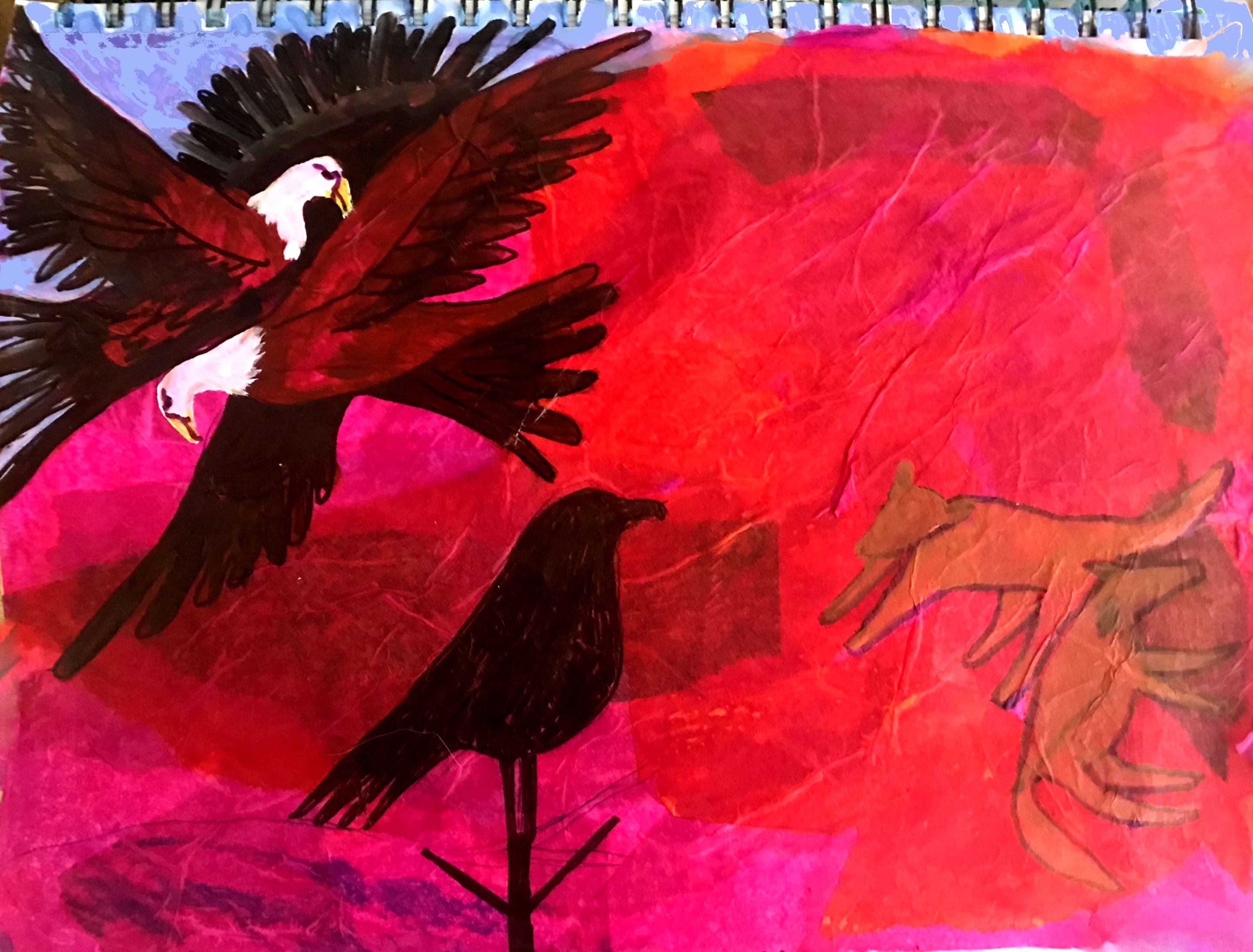 Today I saw 2 coyotes, a meadow lark, a small hawk – which I have been seeing them in a really spiritual way also recently and 13 antelope… 12 does and a buck… I know that I have to put the coyotes and possibly the hawk in this picture because there is a message for me from all these wildlife sitings…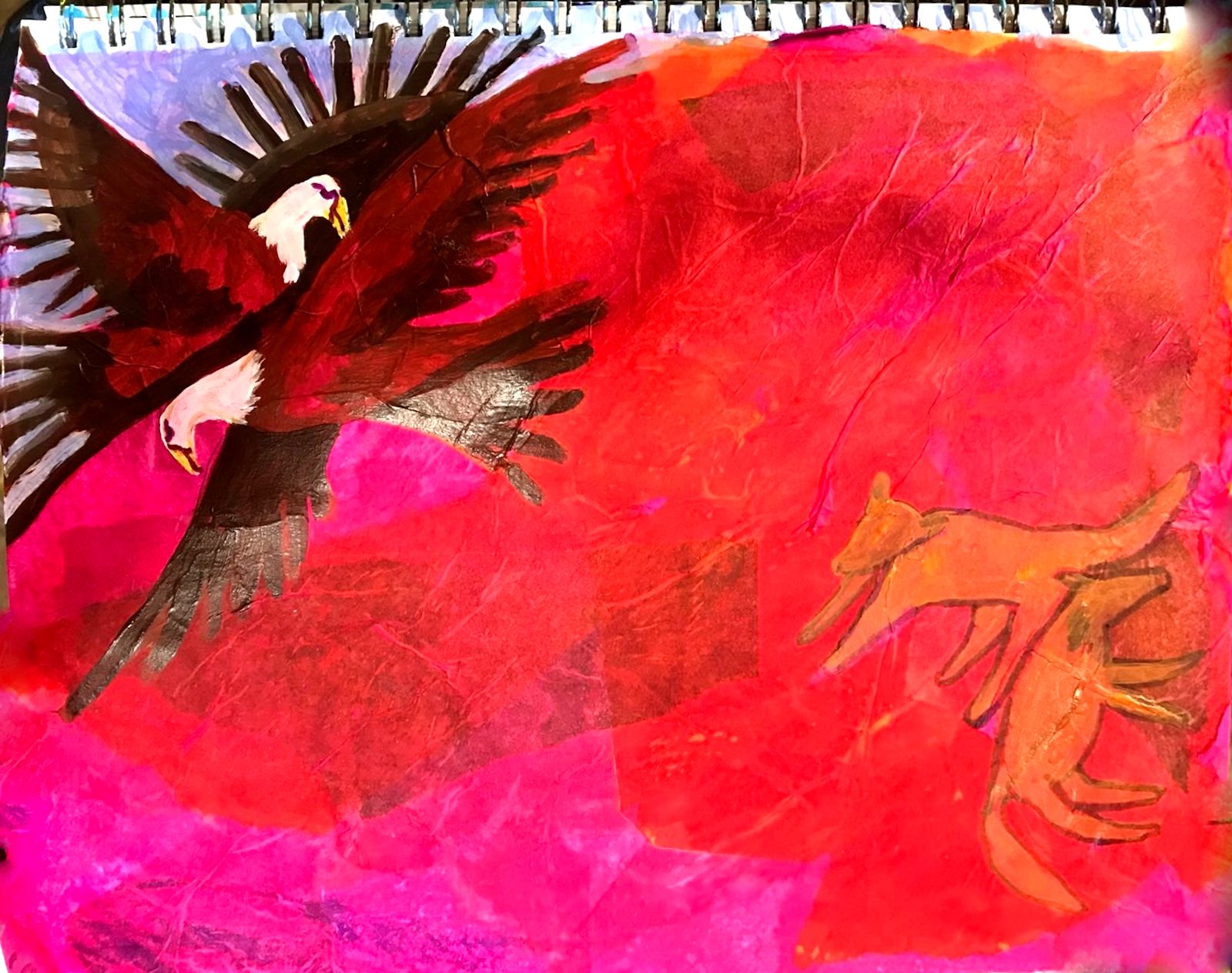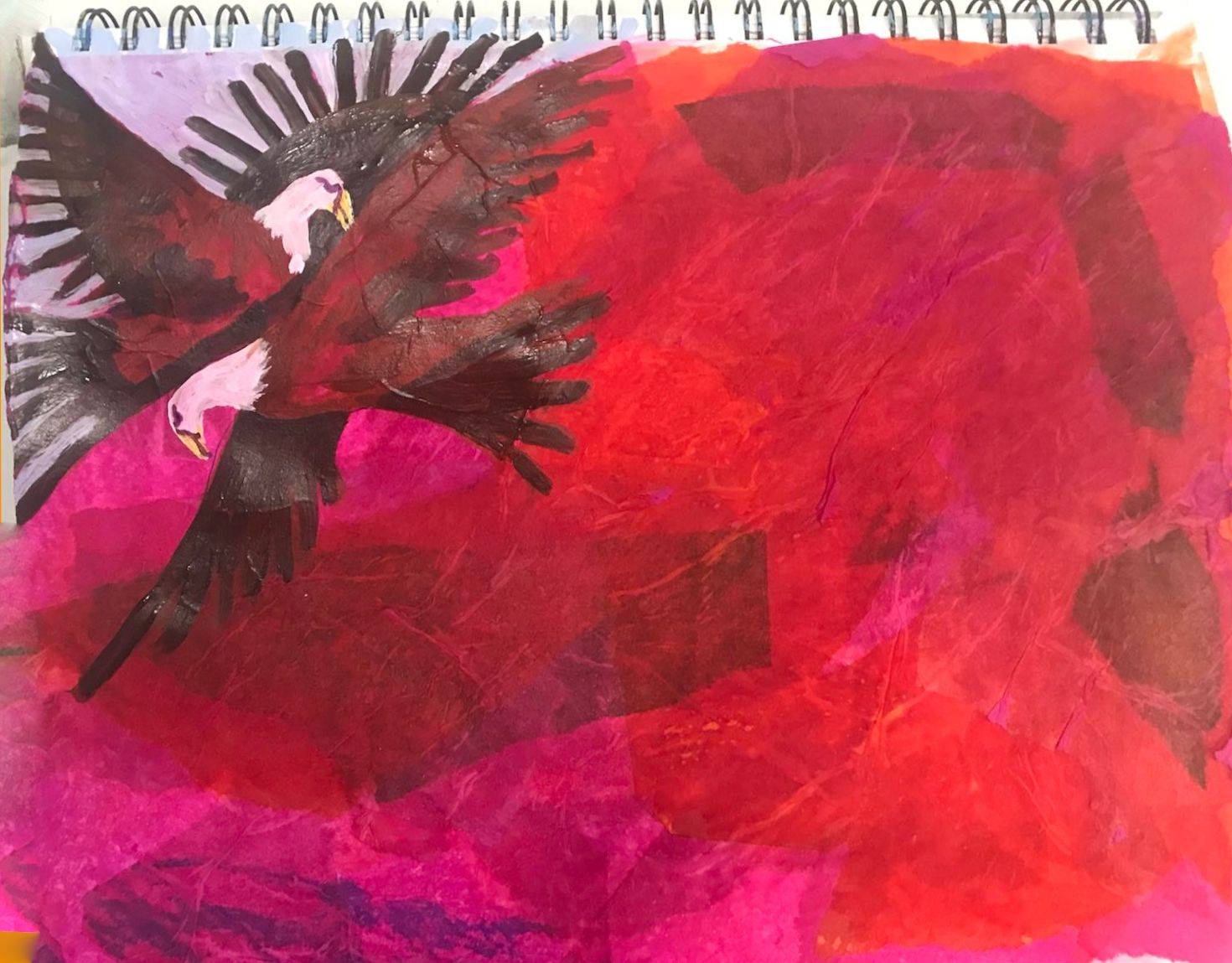 Yesterday driving down Lowell Blvd by the lake I saw a huge bald eagle perched on a telephone pole. I have seen an eagle there in the past so I knew to look for them… but it's long past their season to migrate… in traffic and in the phone I couldn't just turn around…on the way back I was looking for "him" again and this time I saw 2!!! When I got home, I could see them in the picture…
What is interesting about this is that at first I saw a yelling man in the picture. I just didn't want to put that in so I waited. I am so glad I waited for more information otherwise I would have not been able to use this picture for what I ended up using it for….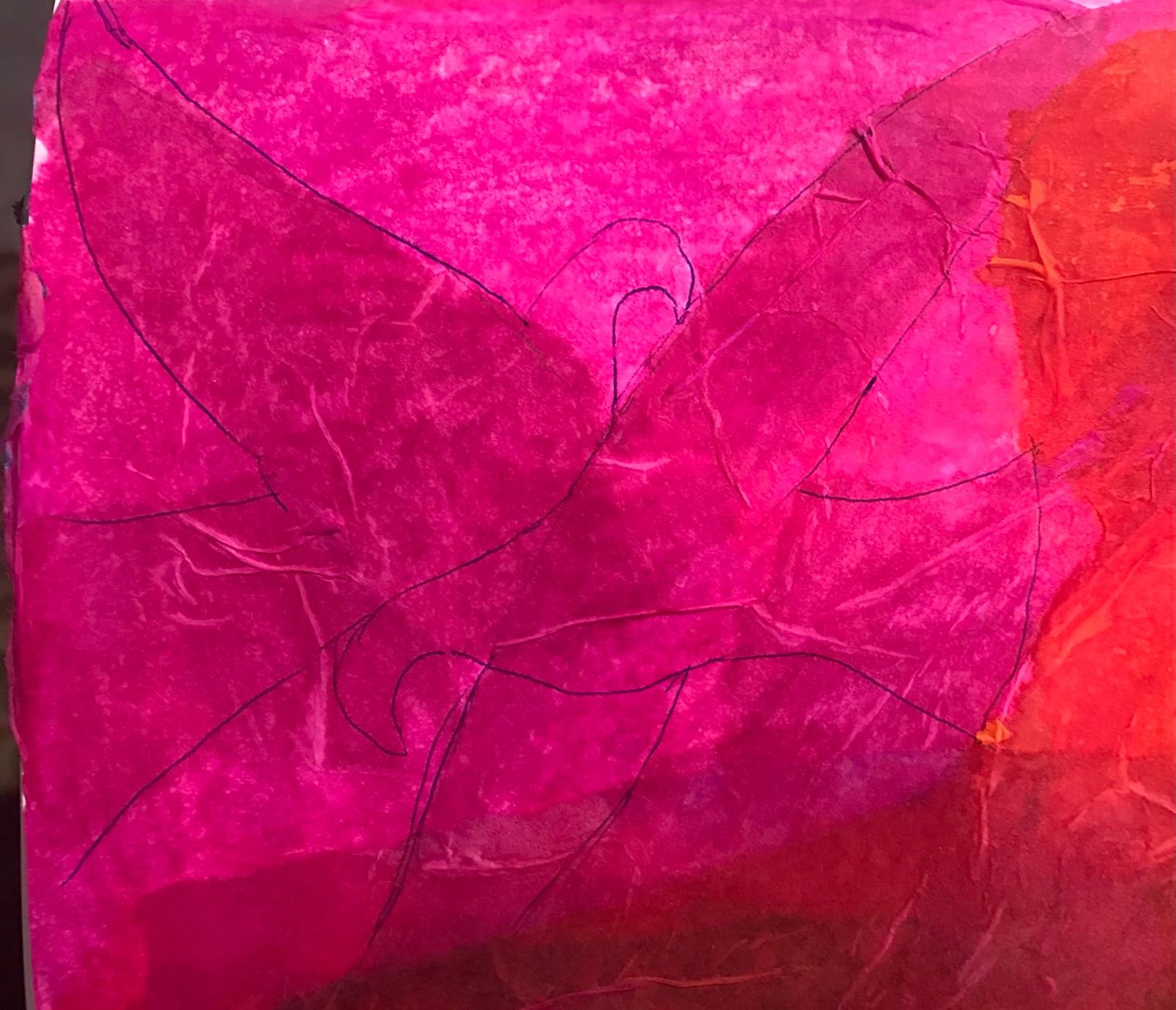 Initially I saw something completely different here…and I just did not want to put that in – I am going to listen to that from now on… I do not have do whatever I see – I can wait for the right thing to come to me.
Previous Posts:
April Artwork
https://peakd.com/onchainart/@in2itiveart/april-aries-holy-nights-project-4
March Artwork
https://peakd.com/onchainart/@in2itiveart/march-pisces-holy-nights-art-project-3
February Artwork
https://peakd.com/onchainart/@in2itiveart/february-aquarius-holy-nights-art-project-2
January Artwork
https://peakd.com/hive-156509/@in2itiveart/january-capricorn-fish-out-of-water-holy-nights-art-project-1
January 6 – Sagitarius
https://peakd.com/hive-156509/@in2itiveart/holy-nights-art-project-january-6-sagitarius
January 5: Scorpio
https://peakd.com/hive-156509/@in2itiveart/holy-nights-art-project-jan-5-scorpio
January 4: Libra
https://peakd.com/hive-156509/@in2itiveart/holy-nights-art-project-january-4-libra
January 3: Virgo
https://peakd.com/hive-156509/@in2itiveart/holy-nights-art-project-january-3-virgo
January 2: Leo
https://peakd.com/hive-156509/@in2itiveart/holy-nights-art-project-january-2nd-leo
January 1: New Year's Day Projection from NYE
https://peakd.com/hive-156509/@in2itiveart/holy-nights-art-project-new-years-day-projection
December 31 NYE- Cancer
https://peakd.com/hive-156509/@in2itiveart/holy-nights-art-project-december-31st-new-years-eve-projection
December 30 Gemini
https://peakd.com/hive-156509/@in2itiveart/holy-nights-art-project-december-29-30
December 29 Taurus
https://peakd.com/hive-156509/@in2itiveart/holy-nights-art-project-december-28-29
December 28 Aries
https://peakd.com/hive-156509/@in2itiveart/holy-nights-art-project-december-27-28
December 27 Pisces
https://peakd.com/hive-156509/@in2itiveart/holy-nights-art-project-december-26-27
December 26, Aquarius
https://peakd.com/hive-156509/@in2itiveart/holy-nights-art-project-december-25-26
December 25, Capricorn
https://peakd.com/hive-156509/@in2itiveart/holy-nights-art-project-december-24-25
Winter Solstice Intention, 12/21/22
https://peakd.com/hive-156509/@in2itiveart/holy-nights-art-project