I have been a fine artist since I could hold a pencil. You can view my work here. In January of 2020, I had an amazing weekend at Herbs & Arts in Denver, doing a psychic fair! Everyone loved it… Here is a post about it. Then a few months later, the world changed and I began to do these online. I made a page of many of the works I did in 2020.
I am an Intuitive Artist, and Guide and Teacher…
I developed my psychic ability by practicing Intuitive Art for over 30 years. Intuitive Art is the practice of beginning an art project with no cognitive plan, no "idea" in mind, no concept, but instead allowing the creation to mirror the subconscious or Spirit World and allowing It to speak through the work. Being an artist is a Spiritual Path. I was led from being a creator of art as a healing modality and manner of self-expression for myself into being, now, a medium. Artists normally use a "medium" such as painting or drawing to express the Spirit, but I have become the medium myself, and the Intuitive Art is my expression to the Querant.

I have been an artist since childhood. I have my MFA and have taught Intuitive Painting and College Level Fine Art Courses since 1989.
I have been doing intuitive drawings with readings since 2011 and I have been doing a form of intuitive counseling to help people connect with God since 2000.
I developed a method to scry the auric field with my drawings, and read the drawing – like your own personal Tarot Card. I call this an Auragraph.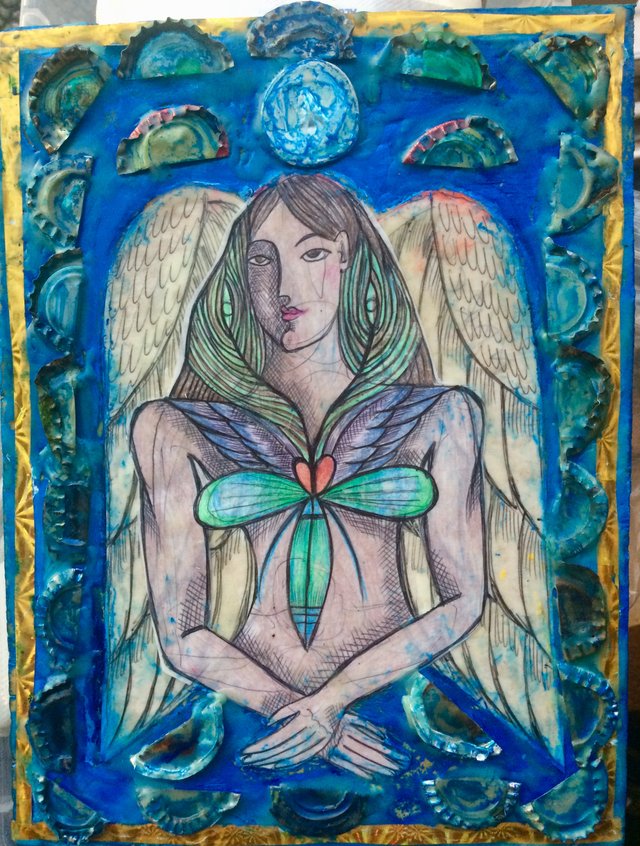 The purpose of the Auragraph is to show you a psychic snapshot of where you are at – and how you are out of alignment with Spiritual Principles so that you can make changes to make your life easier – and help you to understand yourself as a human animal here on Earth. The purpose of the Talisman is to take the essence of that reading and help you to align your subconscious mind with that of your Higher Mind. The Oracle reading focuses and enhances the Auragraph.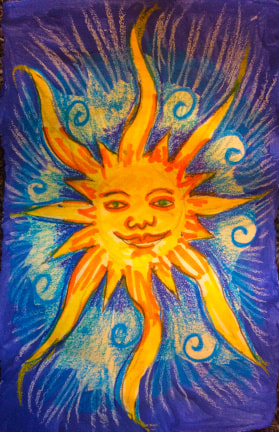 I created my own Oracle Deck; The Natural Law Oracle.

Natural Law is a set of Universal, inherent, objective, non-man-made, eternal, and immutable conditions which govern the consequences of behavior for intelligent species; meaning beings that are capable of coming to an understanding of Self /Consciousness, and are also capable of understanding the objective difference between harmful and non-harmful behavior towards themselves and other beings. These Laws exist. This is not about belief or non-belief. They are discoverable.

In addition, I developed a way to set an intention into the drawing using a personal symbol called a Talisman. Symbolism speaks to the subconscious mind.
Please contact me to set up a phone call, zoom meeting, or email conversation to get started. Or if you would prefer a blind reading, I can do that as well.
Before You Go Any Further, Please Read My Legal Disclaimer.
Working with me, you will get down to the nitty-gritty of what you want and what has been blocking you, and if you choose to, you also get your own collectible piece of artwork with your interactive symbol and instructions…
We can meet in person or work via the mail, email, phone, skype, or zoom.
Artwork can be given as a gift as well!
Return policy: I accept returns on a case-by-case basis. I want you to be satisfied so I do accept returns on digital Natural Law Oracle readings. Auragraphs, Talismans, and Auragraph Paintings take many hours to create, so I will accept a return on the reading but not on the physical artwork, which is the bulk of the price of the product.
---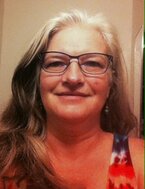 Joanna Whitney holds her Masters in Fine Art in Integrated Electronic Art from RPI, in Troy, NY and her Bachelors of Fine Art from the School of Visual Art in New York City. She has practiced as a fine artist and teacher for over 25 years.
"My inspiration comes from intuitive drawings, findings, adventures, Nature. I explore the Spiritual world with my art – both through feeding my incessant intellectual curiosity for Truth, as well as my love for the Earth. I walk and find answers to questions through things I see as I move through the world and attempt capture that in mixed media paintings, or I draw pictures, interacting with the lines. I scry lines for others into psychic drawings and readings and I also draw scenes for myself which I evolve into larger works.
I explore occulted knowledge in my work – making sigils, embedding prayers, wishes and desires.
I use found materials, as an integral part of my work to symbolize how the Spirit always makes use of everything that exists. There is nothing thrown away. God uses what is at hand and is always available for redemption."