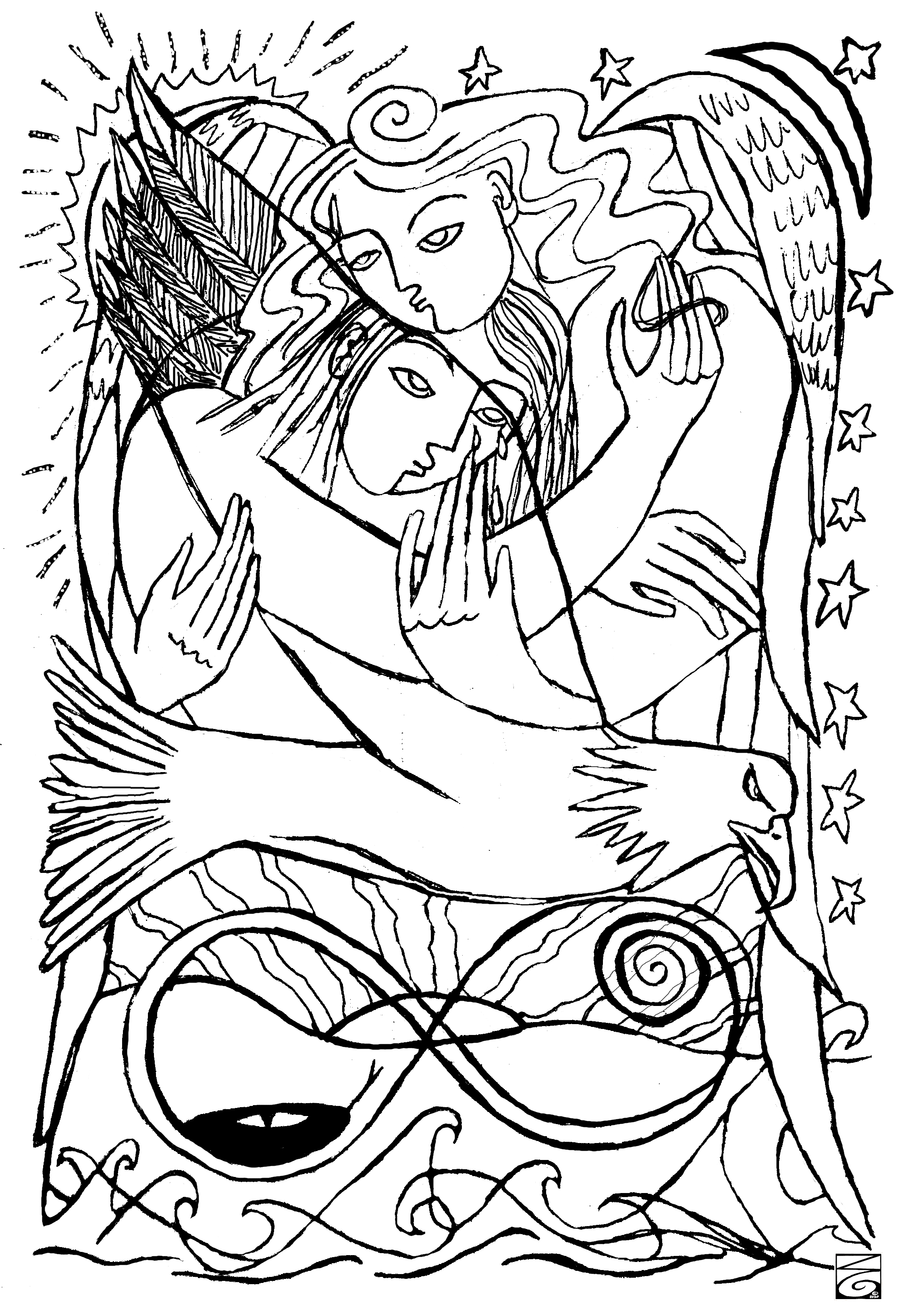 The Auragraph is a scrying of your Aura into a symbolic drawing. The purpose of the Auragraph is to show you a psychic snapshot of where you are at – and how you are out of alignment with Spiritual Principles so that you can make changes to make your life easier – and help you to understand yourself as a human animal here on Earth. The purpose of the Talisman is to take the essence of that reading and help you to align your subconscious mind with that of your Higher Mind. It is embedded in the drawing. The Natural Law Oracle reading focuses and enhances the Auragraph.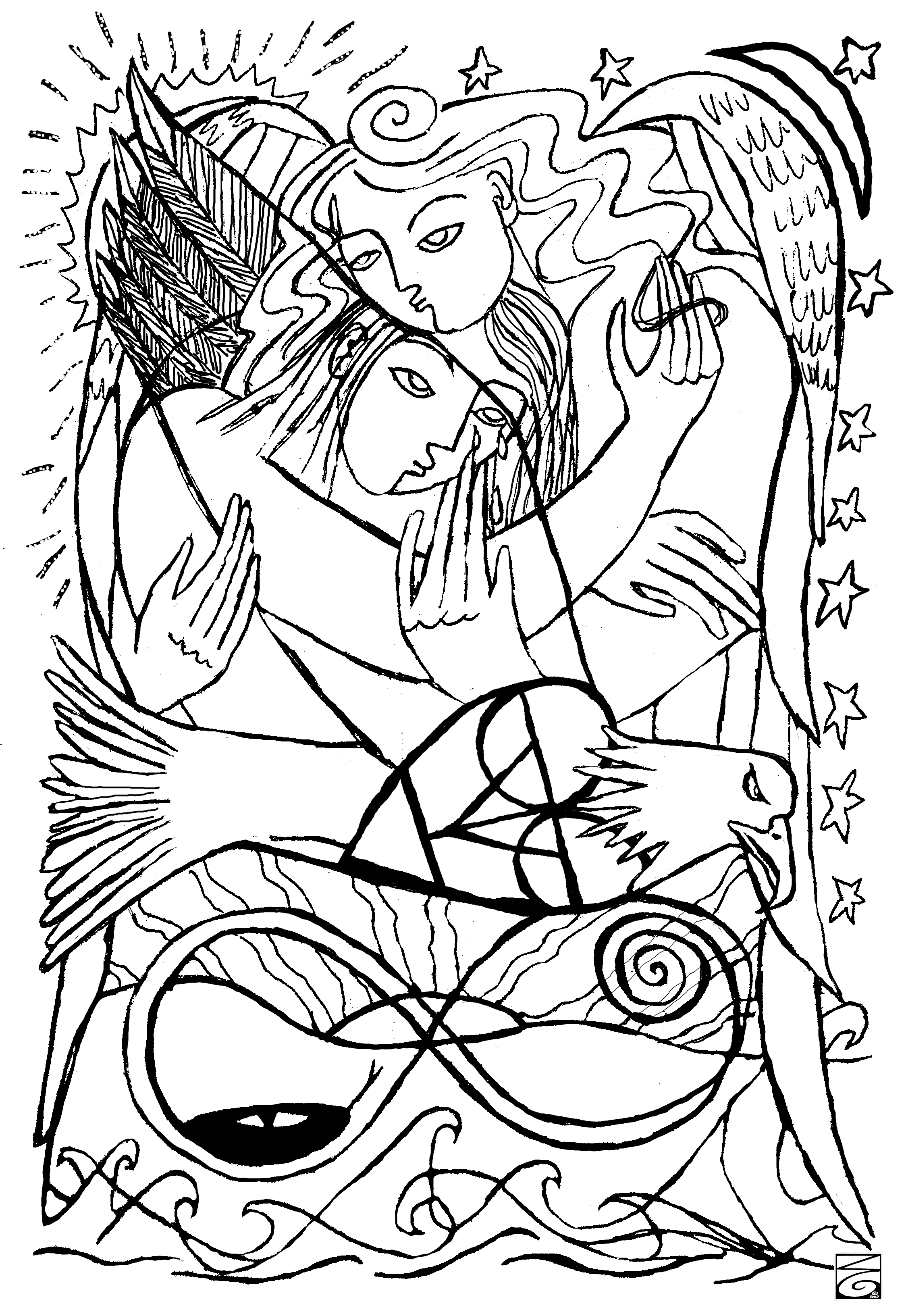 I start by drawing a Natural Law Oracle Card, which I created, to give a focus for the reading. You receive the Auragraph, the Talisman, and the Auragraph with the Talisman embedded for the purpose of printing and coloring. You will receive the Reading as well as activation instructions for your Talisman. You also have the option to work with me directly on your Talisman – beginning with a positive statement of intention.
In addition, you may commission a full-color mixed media artwork of your Auragraph.